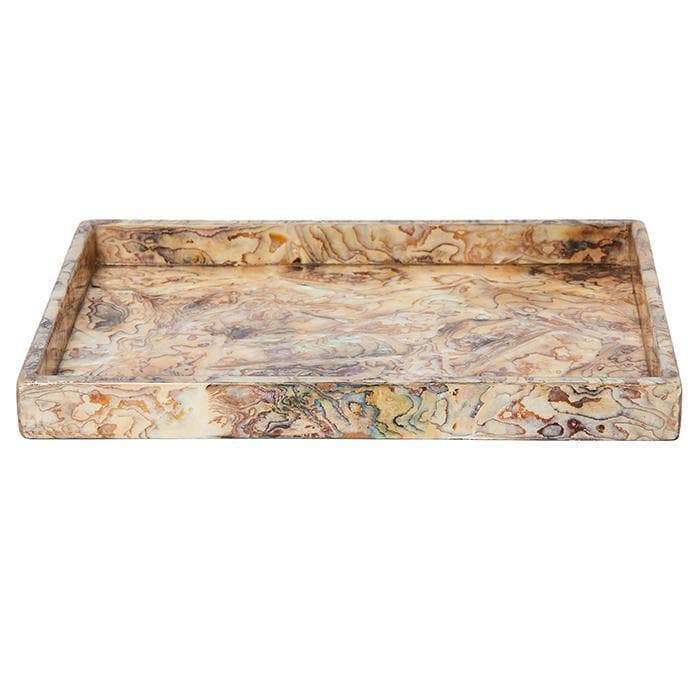 Adana Large Tray
Bits of Pen Shell are inlaid with precision to carefully mix the shell's naturally wide spectrum of colors. Glowing with luminescence, it would be especially well-suited for a bathroom with loads of natural light.
Includes a gray powder coated metal liner.
Measurements
12.5"L x 9.5"W x 1.5"H
Color: Marbleized Young Pen Shell
SHIPS FREE!
More from this collection